,,A journey of a thousand miles,
begins with a single step."
(chapter 64 of Dao De Jing)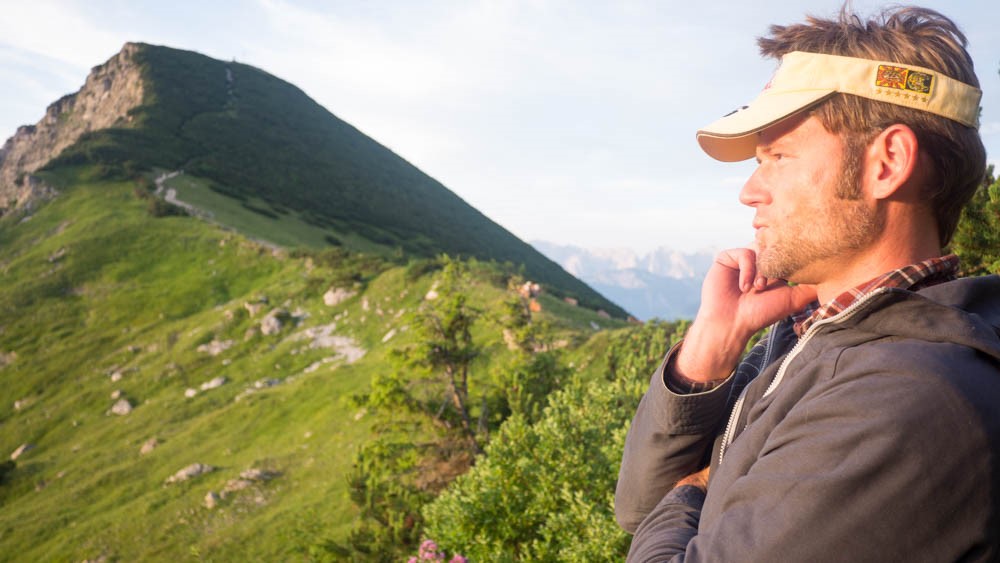 My name is Chris and I started working on Spoolz® alias the "baby" (I call it that because I put all my heart and soul into it) shortly before I finished my studies at the university.
It all started with a vision that I wanted to have checked by experienced business experts. Consequently, I participated in a regional business plan competition by putting my idea on paper, including all the necessary calculations, and then revising it again and again.
After three weeks of intensive work, I submitted all the documents, as time was pressing and the deadline was approaching. Two long weeks of anxiety and hope passed like in slow motion but then the final result was offical. I couldn't believe it at first, but the jury came to the conclusion that my idea was not so bad and nominated the project Spoolz® for first place, which came as a complete surprise to me.
This nomination means a lot to me and I am still very grateful for it, because without the competent assessment of the regional economic experts I would not have dared to take the next step. At that point I had no idea what a long and rocky road would lie ahead of me.
To make a long story short: more than 7 years have passed since then, many drawings have been made and endless seemingly material tests had been necessary.
Then finally I was granted the patent for my idea. However, the joyful event was quickly overshadowed by the death of my beloved Mom, who unfortunately passed away 3 weeks after her 68th birthday – R.I.P., dear Mom!
All in all, I have experienced various highlights in my life since the first thought regarding my idea until today, and in retrospect I am heartily grateful for each one of them, because they taught me humility!
However, the "descents" I have experienced and survived seem to me to have been much more intense and have led to my stamina in this "mental marathon" being pushed to the limit again and again.
Exactly for this reason I had to clear my head to be able to think clearly again and I was looking for a "valve" to avoid mental im- and exploding. Therefore I started with light running training, whereupon I gradually started to ride my bike and after further months swimming. Outdoor sports in combination with nature became my therapist and taught me what really matters in life: believe in yourself, be creative (to survive) and if you do something in life, do it with passion and cherish every moment, because tempus fugit & sapere aude (lat. time ticks inexorably & follow your attitude)!
Today is a very special day for me, because after this long and rocky road, I am finally able to present Spoolz® alias my "baby" online to you and the other "world citizens in the virtual net" alias worldwide users.
Based on the fact that in my eyes there is nothing more powerful than an idea whose time has come, I am asking for your support today, because the production is the next milestone.

Now you might be wondering how you can support me?
You can easily help me, because I am planning to launch a limited editon of 999 Spoolz® in the colour meringue white and pistachio green with a sales price of € 9,99,- each to finance the exorbitant high production costs. Once we have overcome this hurdle together, various bag designs will be available whereas you can go mad in creativity because the design possibilities are limited only by your own imagination!
If you are interested in my invention, the world's only automatic rell-up carrying bag called Spoolz®, and would like to support me in the final stage of realizing my vision, I ask you kindly to pre-order Spoolz®.

I am a passionate lateral thinker who believes in himself and his small, yet fine team, put together over the years, á la concentrated competence with heart and mind.
The challenge of finding and promoting further young talents means a lot to me, because only those who are courageous themselves can encourage others.
Hereby I assure you that my team of entrepreneurs is dynamic, visionary thinking and courageous enough to climb out of the "box" in which the majority of other companies seem to hide.
As soon as my team and I identify the need for a change in our environment, we immediately start looking for the right solution within the bounds of possibility and, based on this, deal with the realisation of the adequate product in terms of the specific problem solution.
In this specific scenario we were concerned with an environmentally friendly AND above all stylish carrying alternative.
Exactly for this reason, our corporate culture is characterized by the fact that we are constantly trying to grow through innovative thinking and acting. What we cannot achieve alone, we do together as a team.